By clicking the button below, you can conveniently make a payment on your invoice from Pulmonary and Critical Care Consultants.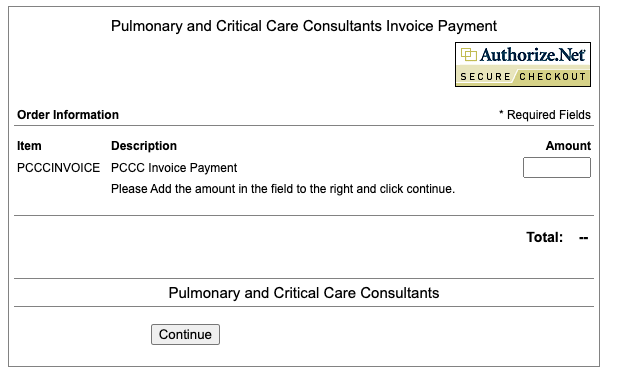 On the first page, please add the amount you wish to pay in the "amount" box to the right and press continue.
On the second page under Billing Information, you will see a field called Customer ID. There, you need to add your ACCT (Account) number.