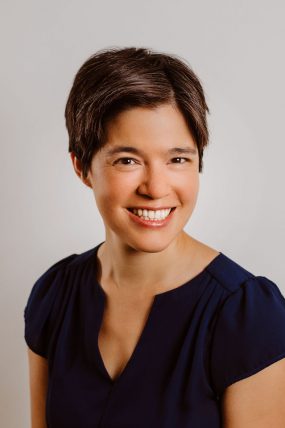 Emily Speelmon, M.D., PhD
Dr. Speelmon received her undergraduate degree from Boston College and her Medical and doctoral degrees from the University of Washington School of Medicine in Seattle, WA in June 2008. She completed her internship and residency in Internal Medicine at the Osler Medical Housestaff Training Program at Johns Hopkins Hospital in Baltimore, Maryland. She completed her fellowship in Pulmonary and Critical Care at The University of Michigan in Ann Arbor, MI.
Dr. Speelmon was in practice in Central Oregon before joining Pulmonary and Critical Care Consultants in 2016.
Dr. Speelmon is an Assistant Clinical Professor of Medicine at Wright State School of Medicine.
Married, with four children, she is excited to be back in the Midwest and surrounded by such wonderful people. Her personal interests include spending time with her family, cooking, and sewing for her kids.
Dayton
InterMed Building
1520 South Main Street, Suite 2,
Dayton, OH 45409
Phone: (937) 461-5815
Fax: 937-461-2896,
Office Hours: Monday – Friday 8:00am – 5:00pm
Troy
Upper Valley Medical Center
3130 North County Rd 25-A, Suite 203,
Troy, OH 45373
Phone: (937) 552-7038
Fax: (937) 552-9436,
Office Hours: Monday – Friday 8:00am – 5:00pm
Centerville
Miami Valley Hospital – South Campus
2300 Miami Valley Dr. Suite 370,
Centerville, OH 45459
Phone: (937) 461-5815
Fax: 937-461-2896,
Office Hours: Monday – Friday 8:00am – 5:00pm