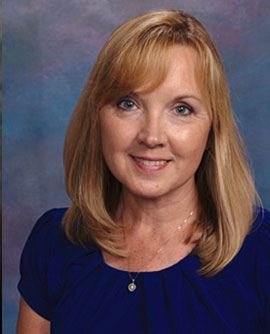 Lisa J. Thomson MSN, RN, AGACNP-BC
Lisa earned an Associate's Degree in Nursing from the University of Indiana in Kokomo in 1984. She graduated from Indiana Wesleyan University with her Bachelor of Science in Nursing in 2011 and her Masters of Science in Nursing in 2014 in the Adult Gerontology Acute Care Nurse Practitioner Program. She joined Pulmonary and Critical Care Consultants in 1998.
She is a liaison for Cystic Fibrosis with Miami Valley and Children's Medical Center. She also does research for The Cystic Fibrosis Foundation.
Lisa is married and has two children Megan and Glen and two stepchildren Lindsay and Kayla. Her personal interests include hiking, golfing, quilting and crocheting.